Private Online High Schools
Empowering Students to Their Maximum Potential
As students reach high school, K12 Private Academy's curriculum flexes and adjusts to appeal to their growing mindsets and experiences. This unique insight helped us create an online accredited private high school that drives engagement with powerful learning tools at their fingertips
Private Online High School Curriculum
K12 Private Academy offers a comprehensive high school curriculum, designed by great minds in education to engage students online. Our high school private school program leads with outstanding academics but also incorporates educational counseling, community support, and intuitive online tools.
High school students can choose from a variety of classes, including 150+ standard courses and nearly 40 electives. Subjects such as math, English, science, and history are offered at different levels to accommodate diverse learners, and elective options include world languages, nutrition and wellness, entrepreneurship, computer science, fine arts, and more. For a better idea of our course offerings, feel free to explore our course list or our comprehensive course catalog.
Advanced Placement® Programs
We offer a wide selection of high school AP® Programs for students craving a more significant challenge. These offerings empower students to enrich their education through unique classes, lessons, and activities. Through online private high school AP® courses, students benefit from:
A more challenging curriculum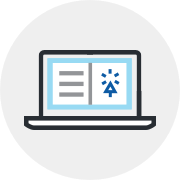 Interesting class options
College preparation
Possible college credit
Recognition in the college admissions process
How Online Private High School Works
A student enrolled with K12 Private Academy will still follow the important foundational curriculum delivered in traditional brick-and-mortar schools with one significant benefit—it takes place online. The pairing of structured classes with the flexibility to learn in a way that's tailored to each individual student is a great combination. Students can attend classes anywhere, so your life doesn't have to stand still to achieve a strong education.
High school private school classes are taught at scheduled times in a virtual classroom. Coursework is completed offline on the students' own time. Students are regularly involved in teacher-monitored discussions with one another. There are videos, downloadable resources, tests, and more, all housed on our robust online schooling platform.
K12 Private Academy empowers students to maximize their success and reach their full potential. They have more freedom as they approach high school and also take on more accountability for their education. Students gain a solid educational foundation for college and career choices, and we're here to help support them as they work to determine and accomplish their goals.
Learning Coaches (often parents) are responsible for encouraging and supporting their child through their education, although their involvement shifts as their students become more independent. At K12 Private Academy, parents have unique access to their child's progress, allowing them to intervene when learning gaps become apparent. Parents also have access to various resources if they need the extra support.
Students enrolled in K12 Private Academy online high school benefit from a team of subject-specific teachers, academic coaches, and counselors. This team works together to create and monitor personalized learning plans while guiding students toward post-high school success. Qualified in their subjects, these teachers engage with students every week, often utilizing live "Class Connect" sessions for direct instruction.
With the support and encouragement of their Learning Coach, students can progress consistently through their classes toward graduation. The flexibility of the program allows for students to learn at a pace that works for them. You can learn more about our online private high school programs at an upcoming virtual event for prospective families.
College and Career Counseling
As a part of our goal to prepare online high school students for their successful futures, K12 Private Academy offers premium college and career counseling. Many of our students have gone on to top universities and colleges worldwide. Our college resources can help young adults with career prep and college prep by mapping out a plan, discussing careers in their fields of interest, and other developmental topics.
Private vs. Public High School
For many families, finding the right school environment for their child isn't as simple as enrolling at the local public school. It's important to consider learning differences, class sizes, shared resources, and more. We know that not all traditional schools can adequately meet the unique needs of individual students
To help you determine if online private school high school is a good fit for your unique situation, we've outlined some of the primary differences between private and public school choices.
Set Your Student Up for College and Career Success
Discover innovative classes, professional teachers, a comprehensive curriculum, and a robust online learning system at K12 Private Academy.