How to Enroll with K12 Private Academy
Ready to get started with our comprehensive curriculum? K12 Private Academy accepts students at various times throughout the year to support flexibility and students' unique needs. You can view the enrollment calendar to check deadlines and course start dates to see what might work for you and your family.
Guide to Private School Enrollment
We make the enrollment process simple. You can follow the steps below to get started for full-time and part-time enrollment. If you have any questions or need help along the way, reach out to an enrollment specialist for assistance.
---
Step 1: Create an Account and Apply Online
Before completing an application using the links below, you will be asked to create an account. This account is used to track your progress and allows you access to various resources.
Our online private school application requires general information about your student and your registration plans. You may choose which application to complete based on whether you wish to enroll as a full-time student or a part-time student. If you're registering for summer school, please use the part-time enrollment application.
ENROLL A PART-TIME STUDENT OR BUY INDIVIDUAL COURSES
---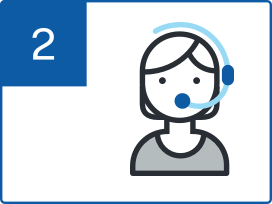 Step 2: Speak with an Enrollment Consultant
Within 48 hours of completing your online application, an enrollment consultant will contact you to discuss the next steps. You can discuss your individual situation and receive personalized help addressing the questions you have regarding how to enroll in K–12 online school. If you prefer to speak with a staff member sooner, please contact us.
---
Step 3: Complete the Admissions Process
During this step, you provide more detailed information about your student, send in all necessary documentation, and fulfill additional requirements related to your child's online private school admission. Your enrollment consultant will guide you through this process and answer any questions you may have along the way.
---
---
Step 5: Approval
Congratulations! Once all of the previous steps have been completed, you have officially concluded the private school enrollment process. Once approved, you will receive an enrollment confirmation letter verifying your child's status as a student at K12 Private Academy.
Enroll in Individual Online Courses
Your child can benefit from the high caliber academics of K12 Private Academy even if they're not enrolling full-time. Students can take any course we offer, assuming they meet the prerequisites, to supplement a conventional education, add a challenge, help students catch up, or enhance their homeschooling program.
Anti-Discrimination Policy
K12 Private Academy does not discriminate, exclude from participation, or deny the benefits of an educational program or activity for which K12 Private Academy is responsible on the basis of race, color, gender, sexual orientation or identity, disability, religious preference, or national origin.
If you have any questions about enrollment processes, dates, timelines, or any other items, please do not hesitate to contact us.