Private Kindergarten
Building Blocks for a Strong Future
Research shows that children learn well when they're able to explore their surroundings. This gives them the opportunity to discover the world around them—touching, seeing, smelling, and hearing—so they can figure out how things work through their own senses.
This hands-on approach is a core philosophy that K12 Private Academy adheres to for its online private school kindergarten program. Through encouraging natural curiosity, K12 Private Academy pushes children to engage in learning and begin building a strong foundation for their future education.
How Online Kindergarten Works
K12 Private Academy combines the best of both worlds: the engagement and structure of a traditional brick-and-mortar school with the flexibility and tailored pace of an online school. Our online private kindergarten program is crafted by bright educational minds. The K–5 curriculum provides a comprehensive, interactive, and age-appropriate education that students can take anywhere as they learn crucial, foundational lessons.
To enroll your child in K12 Private Academy's kindergarten program, your child must be 5 years old by the beginning of the program. We also require proof of age to secure enrollment.
Our online private school kindergarten provides the necessary resources for effective learning. Thoughtfully designed to suit the learning needs of emerging learners, this program offers interactive games and projects that take place both online and offline.
The hands-on learning allows children the opportunity to explore, while the interactive online environment provides structure, teaching, and virtual games to entice their creativity. These two components of private kindergarten complement each other, creating a comprehensive and fun learning environment.
A private online school affords the added value of flexibility for families. No matter where you are, your child can attend class. All you need is an internet connection.
Whether you're at home, at work, traveling, or somewhere in between, you and your child can access school assignments with the click of a button.
Our robust platform gives parents access to their child's progress, lesson plans, and other resources. This can help parents take quicker action to address any gaps in learning, preventing them from compounding as they advance in school.
Built in planning and progress tools make it easy for parents to view online lessons, log attendance, and monitor advancement. Our online private school kindergarten helps you take and stay in control of your child's educational process.
Each student is connected to an online private school kindergarten homeroom teacher who works side-by-side with you and your child to aid their progress through daily lesson plans. Parents receive these suggested lesson plans that fit their student's private kindergarten curriculum. The plan automatically updates as students advance, making it a customizable guide and easy tool to check progress and communicate with teachers about lessons. Plus, plans can be tailored to meet the unique needs of each student.
At K12 Private Academy, our private kindergarten program has the unique ability to be tailored to your child, allowing for a more customized approach so children can learn in a way that works for them. You may adjust your online private school kindergarten schedule to give your child more breaks, more dedicated learning time, or even allow for days "off."
Each class is paced with flexibility in mind. That means that your child can take extra time on topics that may be more challenging, advancing as each lesson is learned. For a student to move on, they must complete 80%–94% of a course's curriculum. For a student to master a topic, they must reach 95% or above.
K12 Private Academy Kindergarten Student Resources
The resources and information required to successfully complete classes can be found within the online learning platform. The intuitive program includes easy-to-navigate screens that show parents exactly which classes and lessons have been completed and which ones require more work and practice. Parents can also:
Manage their child's schedule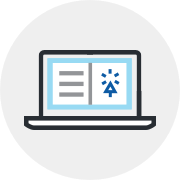 Access daily lessons and submit assignments
Participate in live online classes and interactive discussions
Connect with teachers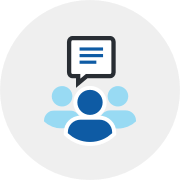 Participate in online clubs, social activities, and virtual field trips
Parental Involvement
As a parent, you have the opportunity to be more involved in your child's education. You become your child's "Learning Coach," providing the necessary support to help keep them on track. Through attendance monitoring, assignment participation, and lesson guidance, you create a key support system for your growing child.
In online private K–5 school, parents spend an average of four to six hours supporting their child's education each school day. Parent feedback indicates this is "just right," allowing enough time for play and exploration as well as traditional lessons. Parents have access to a wide variety of resources to help support them and their child.
Tailored Kindergarten Curriculum
K12 Private Academy provides a curriculum tailored specifically to kindergarten students designed by specialists in primary education to create an online learning experience that comes alive. Each lesson is crafted to tap into your child's natural inquisitiveness, engaging young minds and imaginations to reinforce key concepts.
Conforming to national guidelines, our private online kindergarten program is designed for successful online delivery through age-appropriate techniques. Browse our full K–5 course list to get a better idea of our offerings.
Sign Up for Online Kindergarten
Give your child a strong start to their education with a kindergarten education from K12 Private Academy. Learn how to apply today.